At Last, having to be in the same city is a thing of the past !
With great technology comes great convenience. Talking on the phone or over Facebook, SMS, and Facetime are things no one is really unfamiliar with in this day and age.
Consulting has never been easier
Sit in your chair from the comfort of your own home.
Your health history will be taken down
Because I do not diagnose there is really no need to come to me. I have no special equipment. If you require a diagnosis, I would recommend a naturopath for this.
Here is how to get set up with Skype:
Skype is a great tool for those who do not have physical access to the right care giver of their choice.
It allows us to see each other face-to-face and is free to use. We can use it to have a consultation, just like if we were in the same room.
Skype has made it super easy and convenient to communicate with others. I am from America so it is how I exclusively talk to my family back home.
To get Skype is easy.
The easiest way may be by following this video. This video explains the process in detail, whether you have a Mac or a Windows computer.
If you prefer to follow instructions by reading, then this will be helpful for you to get up and running with Skype:
Go to the Skype homepage —–> HERE
On that page click the button 'DOWNLOAD SKYPE'
When the page appears, you can sign in if you are already registered, or you can create an account.  If you have an MSN, OUTLOOK or a HOTMAIL account, you can skip this step. If not, then you have to fill in your details and create a user name and a password.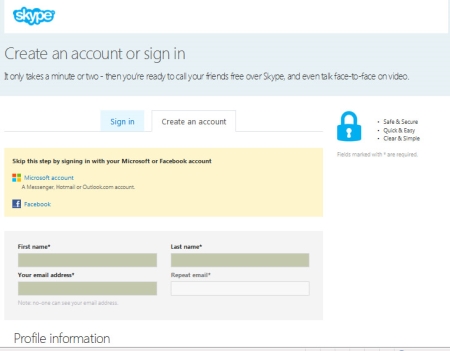 Creating a Skype account:
Fill in your profile information. Note that this will be seen by many Skype users. I would recommend that you give the bare minimum details (i.e. those with an asterisk next to them): username, city and country. Anything more someone may be able to find you.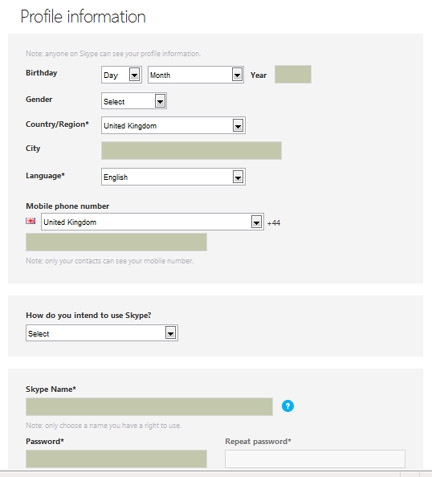 Enter the Skype name that you want to use, and your desired password.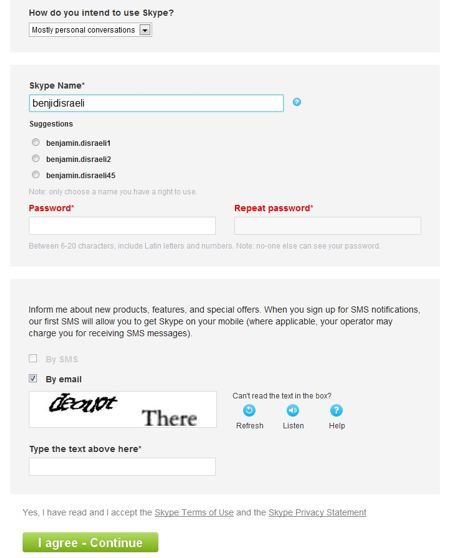 The captcha is  something you have to enter to show that you are not a robot.
Next, you'll be taken to a page that says 'Your account is ready'. Tick 'Download Skype for Windows'. If you have a different version of Windows or if you have Linux, click on 'download a different version'.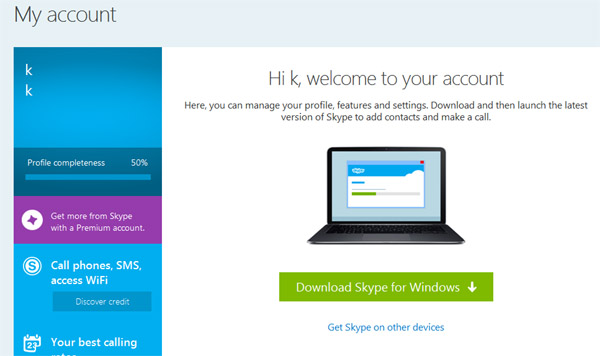 When the next box opens up, it will ask you to run or save. Tick 'run'.
I would untick the option to click to call. This is so you can call a number you see online directly through Skype with only one click. This would require a higher plan than the free one, because this calls out to phones.
If you are happy with your current home page settings then I would also untick the option to make MSN your homepage.
Click 'next' and the program will install. After you are set up, you do a search for "eurekawellness". That is my user name, and then you can make a request to add me as a friend. That enables you to call me when we schedule a consultation, or chat to me.
Go to Contacts.
Select the 'Add Contact' icon or click directly in the search text box and type the name, Skype name or email of the person you want to add.
Click 'Search Skype.'
Select your friend from the search results and click 'Add to Contacts.'
Type a quick note to introduce yourself, and then click 'Send.'
To purchase a Skype consultation, or even a phone consultation, go to the consultation page on my website, and make your order .
You can purchase whatever increment of time you want right ——> HERE. You can also contact us using the phone, number or contact form on this page and to have a short chat to discuss how much time you will need to book.
We are always open to, and encourage, inquires before any purchase needs to be made for anything on our site.